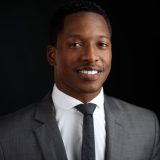 Peter D. Singh Jr.
Associate
Education
J.D., Duke University School of Law, 2015
B.B.A, Hofstra University, cum laude, 2012
Jurisdictions Admitted to Practice
New York State
United States District Court,
Southern District of New York
United States District Court,
Eastern District of New York
Peter received his J.D. from Duke University School of Law in 2015 with Intellectual Property and Corporate Law concentrations and a B.B.A. from Hofstra University in 2012, cum laude, with a Legal Studies in Business major.
In his time with WSMB, Peter has assisted with a wide range of matters including copyright and trademark cases, mergers, complex commercial litigation, dispute resolution, contract drafting and negotiation.
Outside the office, Singh serves as a certified FINRA Arbitrator on panels in Philadelphia and New York, Mediator with the Nassau County Supreme Court Commercial Division, Licensed NYS Real Estate Broker, Manager of Advertising Royalties with Megatron Music Management, Inc., Notary Public, Legal Advisory Board Member of Hillsong Church, Pro Bono Counsel for the Dramatists Legal Defense Fund, as well as a professional musician, model and founder of Alarm Mattress Topper Inc., which is home to his invention, the Timely Topper™ mattress pad. Negotiation skills are critical and transferable, and he's studied to enhance and develop those skills with training and experience in mediation and arbitration.
Peter currently sits on the Entertainment and Entertainment Law Committees at the New York City Bar Association and the Judiciary Committee of the Metropolitan Black Bar Association. He is also a mentor with Practicing Attorneys for Law Students and Legal Outreach Inc. and an active member of the Black Entertainment and Sports Lawyers Association.
Speaking Engagements
March 11, 2017, 10:30 AM – 11:30 AM, New York, NY
TED-Style Talk — Sports and Entertainment Law Symposium
Peter was a presenter and panelist with a TED-Style Talk entitled "Where Talent Meets Need" at the CLICKS Sports & Entertainment Law Symposium, a full day event organized by the New York City Bar Association (NYCBA) and the Council on Legal Education Opportunity (CLEO). Designed for high school students interested in sports, entertainment, and the law, this comprehensive all-day symposium provided valuable information, offering professional development workshops, expert panels and networking opportunities. Panelists and presenters, drawn from in-house counsel and law firm attorneys, discussed trends and challenges in the sports and entertainment industry, while providing advice to the students. For more information, please click here.
July 10, 2017, 9:00 AM – 10:00 AM, New York, NY
Music // Business — Legal Outreach Inc. PACT Program
The Pathways to Achievement and Community Transformation (PACT) program is an all-male version of Legal Outreach's Law and Justice Institute, designed to address the achievement and outlook gaps facing Black and Latino boys from underserved communities. In an hour-long speech entitled "Music // Business" at New York University School of Law, Peter presented his personal path to entertainment law and facilitated an exercise by bringing instruments and helping the students collaborate to create a composition/beat, negotiate a split sheet for rights and royalties, and walk through the key terms of music licensing, publishing and distribution contracts. For more information, please click here.