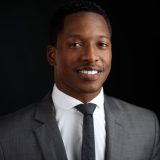 Peter D. Singh Jr.
Associate
Education
J.D., Duke University School of Law, 2015
B.B.A, Hofstra University, cum laude, 2012
Jurisdictions Admitted to Practice
New York State
United States District Court,
Southern District of New York
United States District Court,
Eastern District of New York
Peter received his J.D. from Duke University School of Law in 2015 with Intellectual Property and Corporate Law concentrations and a B.B.A. from Hofstra University in 2012, cum laude, with a Legal Studies in Business major.
Outside the office, Singh serves as a certified FINRA Arbitrator on panels in Philadelphia and New York, Legal Advisory Board Member of Hillsong Church, Pro Bono Counsel for the Dramatists Legal Defense Fund, Manager of Advertising Royalties with Megatron Music Management, Inc., as well as a professional musician, model and founder of Alarm Mattress Topper Inc., which is home to his invention, the Timely Topper™ mattress pad. Negotiation skills are critical and transferable, and he's studied to enhance and develop those skills with training and experience in mediation and arbitration.
In his time with WSMB, Peter has assisted with a wide range of matters including copyright and trademark cases, mergers, complex commercial litigation, dispute resolution, contract drafting and negotiation.