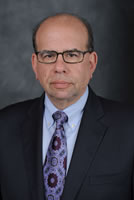 David L. Barrack
Partner
646-233-3016 (office)
201-370-8483 (cell)
Practice Areas
Corporate and Financial Restructuring
Distressed Debt
Insolvency Related Litigation
Director and Officers Fiduciary Duties
Intellectual Property Rights in Bankruptcy Cases
Frauds and Fraudulent Transfers
Education
Law Clerk to the Honorable Edward D. Hayes, United States Bankruptcy Judge, Western District of New York, 1989-1991
Western New England School of Law, J.D. 1989, Magna Cum Laude, Salutatorian
American Jurisprudence Award in Constitutional Law and in Health Care and Public Policy Law
State University Of New York at New Paltz B.A. 1986, Dual Majors – Economics and Political Science
Jurisdictions Admitted to Practice
States of New York and Connecticut
United States District Courts for the Southern, Northern and Eastern Districts of New York and Connecticut
United States Court of Appeals, Second Circuit
Prior Law firm Experience
Wilk Auslander LLP 2017-2018, Partner
Polsinelli, PC  2015-2017, Shareholder
Norton Rose Fulbright
(f/k/a Fulbright & Jaworski), 2002–2015, Partner
Head of New York Bankruptcy and Restructuring Group
Co-Head of firm wide Subprime and Credit Crisis Practice Group
Gainsburg & Hirsh LLP (merged into Fulbright & Jaworski LLP), 1991-2002, Associate and Partner
Professional Activities
American Bar Association
Co-Chair International Secured Transactions & Insolvency Committee, 2013-2017
Steering Group for the International Financial Products and Services Committee, 2014-2015
American Bankruptcy Institute
Former Co-Chair ADR and Court Administration Committee
International Association of Restructuring, Insolvency, Bankruptcy Professionals (INSOL)
New York State Bar Association
New York Bankruptcy Pro Bono Panel
Professional Honors
Fellow of the American Bar Foundation
New York Metro Super Lawyer, Thomson Reuters, Bankruptcy, 2015–2018
Other Positions
Counsel for a Secure America, Board of Directors, current
David L. Barrack is a business lawyer with 25 years of national and international practice in the areas of corporate and financial restructuring, in and out of court workouts, debtor and creditors' rights, corporate governance, fiduciary duty litigation, fraud investigation and litigation, asset recovery and complex commercial litigation.  He regularly practices in both state and federal courts throughout the United States, including trial and appellate courts winning significant and precedent settings decisions on behalf of his clients.
He regularly serves as lead transactional and litigation counsel in bankruptcy and insolvency related cases, and advises clients with respect to fiduciary duties, director and officer liability and fraudulent conveyance issues.  David represents debtors, committees, investors, bondholders, secured and unsecured creditors as well as purchasers and sellers of assets in bankruptcy cases. He has represented clients in various industries, including finance, environmental management, real estate, oil and gas, insurance, shipping, manufacturing and retail.
David client's find him to be an astute and innovative lawyer with excellent analytical skills and superb judgment who is always thoroughly prepared.
Before joining WSMB, in the past he was partner in an American Lawyer 100 firm and prior to that, he was a partner with the international law firm Norton Rose Fulbright (f/k/a Fulbright & Jaworski LLP) where he served as the Head of the New York Bankruptcy Group and firm wide as the Co-Head of the Subprime and Credit Crisis Practice Group.
He regularly authors articles and gives speeches concerning bankruptcy and insolvency issues, and most recently authored a Chapter for the Inside the Minds series published by Aspatore, Bankruptcy's Impact on Your Company's Intellectual Property.
Representative Matters
David won a precedent setting decision in the Second Circuit Court Appeals allowing seven Brazilian pig iron ore mines to move forward with their enforcement of $50 million International Chamber of Commerce issued in Paris award against US entities and individuals through veil piercing and alter ego claims in the Federal District Court for the Southern District of New York.  This was brought under the Federal Arbitration Act and the New York Convention allowing enforcement of foreign arbitral awards in the United States.  CBF Indústria de Gusa S/A et al. v. AMCI Holdings, Inc., 846 F.3d 35 (2nd Cir. 2017) (cert. denied 2017).
Defended Hadassah, the Women's Zionist Organization of America, a not-for profit organization which provides medical services in Israel from Madoff Trustee's $137 million claw back claims.
Represented Downtown Athletic Club, home of the Heisman Trophy, in its successful Chapter 11 restructuring through the commercial condo of the building allowing the sale of the top 25 floors
Represented the Carlisle Collection, the largest direct seller of high-end women's apparel in the United States with over $100 million in yearly revenue, through a Chapter 11 asset sale under section 363 of the Bankruptcy Code to a joint venture formed by Tom James Company and Royal Spirit, Ltd.
Represented Chapter 7 trustee of Colonial Realty Co., a Ponzi scheme case with more than $3 billion in real estate assets owned by 64 syndicated limited partnerships; obtained first impression decisions in Second Circuit Court of Appeals on enforcement of automatic stay against quasi-governmental entity and defining outer limits of trustee's right to prosecute claims on behalf of on behalf of creditors.  These remain the leading decisions that are cited in almost all Ponzi scheme cases.  Hirsch v. Arthur Anderson & Co., 72 F.3d 1085 (2nd Cir. 1995); F.D.I.C. v. Colonial Realty Co., 966 F.2d 57 (2nd Cir. 1992)
Represented a U.K. investment bank and Luxembourg asset fund in bankruptcy and state court litigation, and appellate proceedings in connection with investments in a U.S. technology company.  Argued both in bankruptcy court and to the bankruptcy appellate panel to dismiss all claims against the client based upon a lack of jurisdiction after a sale of the debtor's assets.  Maximillian & Co. v. Catalyst Investment Group (In re Endico, Inc.), (BAP No. UT-09-013 March 2, 2010)
Relevant experience – Click here to open PDF