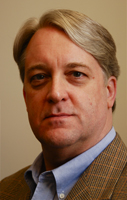 Lawrence J. Studnicky III
Partner
Education
Harvard Law School, 1984
Princeton University, 1979
Prior Firm Experience
Skadden, Arps, Slate, Meagher & Flom LLP
Solovay Marshall & Edlin P.C.
Bomser & Studnicky LLP
Other Job Experience
ClickRadio, Inc. – General Counsel
Larry has a 23-year background in a wide variety of M&A, securities finance, corporate partnering, technology, Internet, intellectual property (IP), new media, music industry and general corporate transactions. Throughout his career, Larry has advised businesses (large and small, public and private) on such matters as formation, governance, purchases and sales of businesses, joint ventures, agreements among owners, equity and debt financings, federal securities law compliance, employment and option arrangements, protection of intellectual property, and agreements with employees, consultants, vendors and customers. He has handled public offerings on the NYSE and Nasdaq and has performed 1934 Act compliance work for several small public companies.
Larry's IP practice dates to 1992 and has included the representation of record companies (e.g., DreamWorks and Death Row), music publishers, recording artists (e.g., LL Cool J), Internet companies, online music services (including radio and P2P), magazine publishers, mobile phone ringtone service providers (e.g., Ericsson AB), software developers, record producers, artist managers, executives of major labels, and producers of plays, independent films, TV programs and documentary films (e.g., Robert Duval and Cynthia Wade, winner of the 2008 Academy Award for the Best Short Documentary).
From 1999-2001, Larry served as Senior Vice President and General Counsel of ClickRadio, Inc., the first Internet company licensed to deliver an interactive radio service. At ClickRadio, Larry found the lead investors for the company's two rounds of venture capital financing, in which nearly $40 million was raised. More recently, he represented a client in securing (from America's major record companies and music publishers) the first licenses authorizing a free, ad-supported P2P music service.
From 1984 to 1991, Larry engaged in an M&A and corporate finance practice, principally at Skadden Arps. He worked on numerous mergers, stock and asset purchases, leveraged buyouts, public offerings, 1934 Act filings and venture capital and other private equity financings.
Larry graduated magna cum laude from Princeton University in 1979, where he won the prize for the Best Senior Thesis in Politics and was a stroke on the Heavyweight Crew. He received his J.D. from the Harvard Law School in 1984, where he was a finalist in the Ames Moot Court Competition. Larry has been admitted to practice law in New York since 1985. He is a member of the Board of Governors of The University Cottage Club in Princeton, NJ, and of the Copyright Society of the USA.